Scott Stewart, a U.S. Marine Corps Veteran, and retired firefighter of 23 years, was in high school when in 1988, as a part of the Future Farmers of America, a new facility was built with an aquaponic system. It was here that he kicked off his education about the future of food and gained a passion for working to fill the needs of a growing world. Fast forward to April 2017, he found himself wanting to start a business doing a job that he loved and fell back into the experience of his earlier years and started growing microgreens with his company, Stewart Microgreens. After working on the system and business, permits, money, supplies, and suppliers, I started selling organic microgreens at farmers markets. Stewart Microgreens became an LLC in January of 2022.
What inspired Stewart Microgreens, what that starting journey was like for you?
If you want to learn something new, sit back and watch. I took a chair, looked at my cabinets, and saw processed food. Then I went to local stores and watched people shop for hours. Customers would pick up produce and look at it, move it around and if they didn't like it, grab another one and start the process all over again, not knowing what went into a piece of produce.   
Hopefully, one day, a customer will soon walk into a grocery store and see a container of Stewart Microgreens and put it into their cart with the simple knowledge that the food they will eat is organic, healthy, local, and at the best price for them and their family. One day I want a facility that people can tour to see how their food is grown, harvested and packaged for them, to educate a consumer and create a consumer for life.
Where is Stewart Microgreens now, and what are you hoping to see in the next 2 years?
As a business, I am growing fast. In my first year, I grew for myself, friends and one summer for a local farmers market. Two years later, I was in two farmers markets and had special orders from customers. This year, I am in three farmers market, one of which is year-round. We are also being offered in a restaurant offering three new products. I plan to sell to distributors from Rochester, Buffalo, and Erie in the next two years and to in Conklin, Binghamton, and Millerton, PA. With my new products, I am planning on $200,000 a year and possibly franchising. 
At what stage in your business did you connect with IncubatorWorks? 
I met with IncubatorWorks at the very beginning. When I started my journey, I went to the Small Business Administration and they recommended S.C.O.R.E., which said that I should look into IncubatorWorks. and I am glad that I did. 
How do you feel IW has assisted you in your business?
As a new business owner, IW has been there for every step and has answered every question. IW brings in other mentors that can help me, not just in my area of business but in other aspects of my business, including mentorship, marketing, financing, and more. 
How are your community influenced/impacted your small business?
Many people in the community I have spoken with have stated that they "want healthier, more organic options grown locally." I aim to fill what is needed for those customers, future customers, and businesses.
What, if any, surprises did you learn from owning a small business? What lessons did you walk away with?
The biggest surprise I am still finding is the need to document everything first. Date, time, and who you talked with or what you did for your business. A quick trip to get a light bulb needs a quick entry. Over time and practice, it becomes second nature. The other large surprise for me is the number of local organizations wanting to help new business owners. Lastly, as a vendor, other vendors are willing to help you find other events to sell your products at. Kindness goes a long way.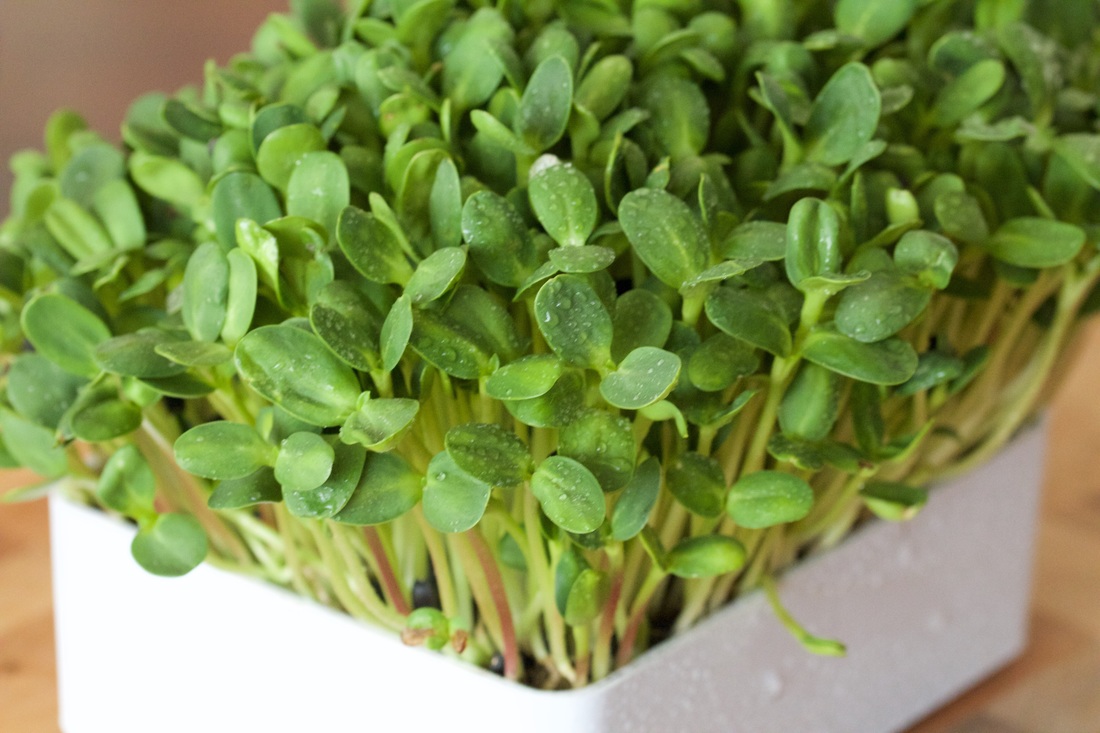 Tell us how your business has faired since the pandemic started. 
The pandemic helped my business. People were afraid and did not want to leave their homes, so I delivered microgreens to them. They told friends who later contracted me. 
Have you continued your relationship with IW?
Hopefully, I will have a long and successful relationship with IW and one day be a success story for them.
What advice would you give a small business owner considering IncubatorWorks business development program?
The best advice I can give about IncubatorWorks is to listen to the mentors. Ask questions, and don't be afraid to discuss new ideas. IW has a lot of resources in place to help you and your business. 
What inspiration can you offer to another looking to start their small business journey?
My journey started with my family's support. I told them my idea, and they supported me. Without them, I would not have done this.
If anyone wants to start their own business, S.T.O.P.:
S-Stop for a moment and take time to think about it.
T-Think about your network, all the resources around you, and those you can get.
O-Observe all that you have that is needed to get your business started and maintain it.
P-Plan in detail all policies and aspects of your business, and then when you're confident, GO.
You can read more about Scott and Stewart Microgreens, LLC in this feature from FarmProgress.com.
Thank you, Scott, for sharing your story with us!