One of the things we love about our work here at IncubatorWorks is how diverse the passions and interests of the creatives, entrepreneurs, and small business owners are and how, through their stories, we find ways in which we can support them. We also love sharing their talents with the world. And in that spirit, we present our next Small Business, Big Thinkers feature, artist Wynn Yarrow.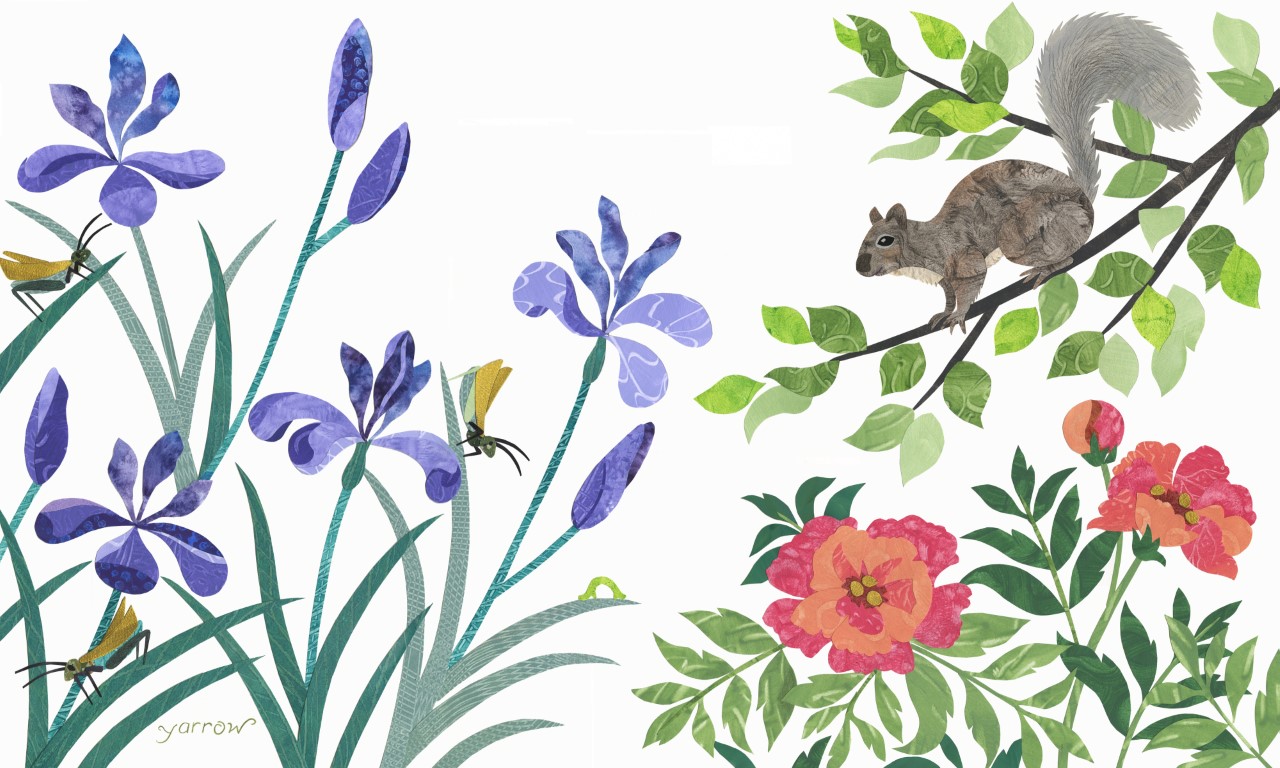 Wynn Yarrow is an Elmira-based artist that specializes in giclee prints, woven coverlets, and stationery through her studio and brand, Art for Comfort, which she launched in 2021. Besides using the website as a means to sell the Jacquard woven coverlets she designs, Wynn's further motivation is to focus less on teaching and more on her art and making it available for others to purchase.
But long before the launch of her website, Wynn had created art for hospitals for about ten years. "I had an interest in providing art that would comfort people in difficult times," she said. These types of partnerships began as short-term loans of some work to a hospital but eventually led to two commissioned paintings. "Since then, I have provided large prints and original art to many hospitals and doctor's offices," Wynn said, "including the Mayo Clinic and Penn State Health Milton S. Hershey Medical Center."
Art for Comfort is slowly getting off the ground, Yarrow said. In addition to woven coverlets, Wynn has taken on art commissions. Her hope and ambition are that she would like to see her efforts take off creatively and financially in two years.
Wynn stated that the stage of growth and development is rewarding to her.  She tends to dive deep into new ideas, following ideas with research, passion, and exploration. Wynn shared how she recently completed a series of collage work for a pediatric hospital. Their response was enthusiastic, and they enjoyed having input into the planning of the work. "Comforting sick or injured children with my art feels worthwhile," Wynn said.
Wynn connected with IncubatorWorks when she launched the woven coverlets and her website in 2021. She had heard about IW from The ARTS Council of the Southern Finger Lakes. Wynn spoke about her experience with IncubatorWorks saying, "Ashleigh [Madison] described our relationship as 'thinking partners.' Having someone experienced in business has been valuable to help bounce ideas." She added, "It has also been helpful to have a validating voice that I am choosing priorities appropriately." She and IW have continued their working relationship.
As far as lessons from owning a small business, Wynn says, "Like so many things in life, the past does not predict the future. Success has been up and down and not in a straight line."
We asked Wynn what advice she would give an artist looking to turn their craft into a small business, and she shared, "Take every expenditure of time and materials into account. For instance, given the higher-than-typical level of impulse buying and alcohol consumption recently, you need to plan on the cost of returned items if you offer free shipping. If you write a proposal that is not accepted, you still need to be paid for the time you put into it." As far as seeking the support of an incubator like IW, she said, "Having an incubator helps you look at the larger picture and be more complete in your thinking and planning."
"As a sole proprietor," Wynn said, "I have both the control and the responsibility for making it work. I make the decisions about the work schedule and work-life balance, and I make the choices of new directions. That lifestyle," she added, "can have appeal to others too."
Wynn Yarrow's art comforts patients and families at Penn State Hershey Medical Center, Hershey, PA, the Mayo Clinic, Rochester, MN, and other hospitals and healthcare settings. She has exhibited in a dozen museums and even more colleges and universities.
Commissions, licensing, and large giclee are available to the trade directly from the artist.
Thank you, Wynn, for sharing your story with us!